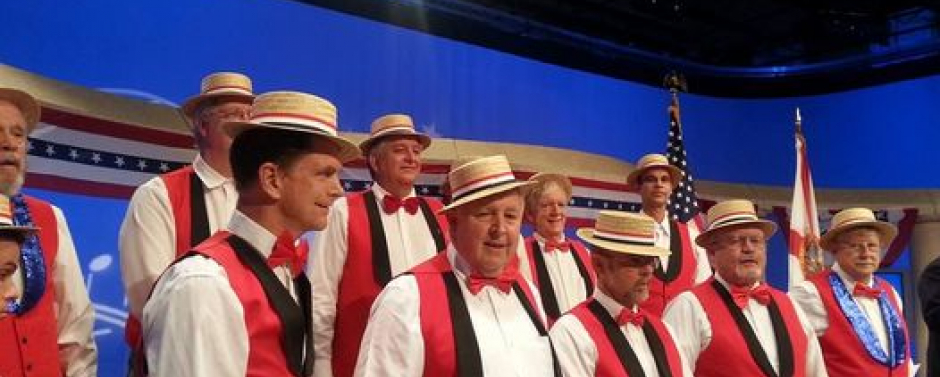 The Capital Chordsmen are dedicated to the principles of SPEBSQSA, namely enjoying, singing, & preserving the craft of Barbershop Harmony,  and encouraging others to join. All volunteers come together for the sheer joy of making chords ring, meeting and greeting others, and relishing the camaraderie the barbershop music brings to the soul.
We perform at our annual and holiday concerts, various inspirational events, local assisted living facilities, Valentine serenades, private functions throughout the year. We love to share our enthusiasm for our hobby, with our greatest satisfaction coming from the excitement we see in the faces of those receiving our music. We invite you to attend our rehearsals. Simply walk in. If you call us first, we'll be looking for you, greet you with a folder of music for the event, introduce you to our members, and have you singing your part.
Looking forward to greeting you in the near future.